Free Delivery Over £69*
10% off for new customers using code WELCOME
4.86/5 on Trusted Shops
0.0% ABV | 8 x 330ml Cans - 4 x 330ml Bottles
Regular price
Sale price
£33.80
Unit price
per
Offer
Hold Tight - Being Restocked Shortly
In stock
Introducing the Taste of Summer Mixed Case, a carefully curated selection of premium kombucha flavors that will transport your taste buds to the vibrant essence of the season. This mixed case includes:
2x HOLOS Kombucha Sunset Hops
2x HOLOS Kombucha Dark Fruit
2x Jarr Kombucha Original
2x Jarr Kombucha Ginger
2x Jarr Kombucha Passion Fruit
2x Jarr Kombucha Raspberry
Each bottle in the Taste of Summer Mixed Case offers a unique and refreshing flavour experience. From the crisp and hoppy notes of HOLOS Kombucha Sunset Hops to the rich and tangy combination of dark fruits in HOLOS Kombucha Dark Fruit. Explore the classic and well-balanced flavours of Jarr Kombucha Original and the invigorating spice of Jarr Kombucha Ginger. Indulge in the tropical allure of Jarr Kombucha Passion Fruit and the sweet and juicy delight of Jarr Kombucha Raspberry.
Whether you're hosting a summer gathering, enjoying a relaxing day at the beach, or simply craving a refreshing beverage, the Taste of Summer Mixed Case has you covered. Embrace the vibrant flavours of summer and treat yourself to a variety of kombucha delights with this exciting mixed case.
Experience the taste of summer with this perfectly curated selection and savour every sip of these refreshing kombuchas. Cheers to a season filled with delightful flavours and unforgettable moments!
Share
Curious to explore our range? You don't have to settle for just one. At DryDrinker, we offer
'Pick Your Own'
mixed cases. Handpick a selection of different products to discover your new favourites without getting too much of one kind.
View full details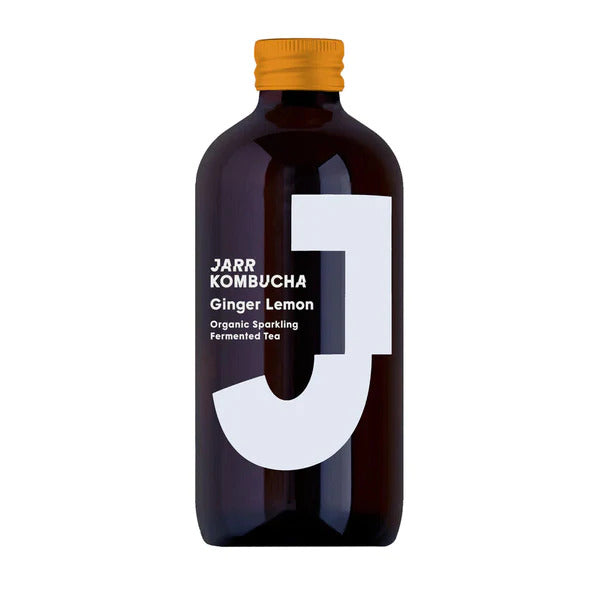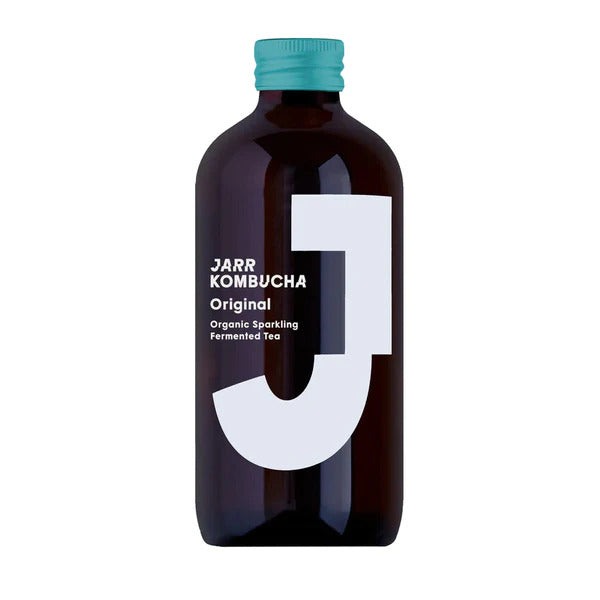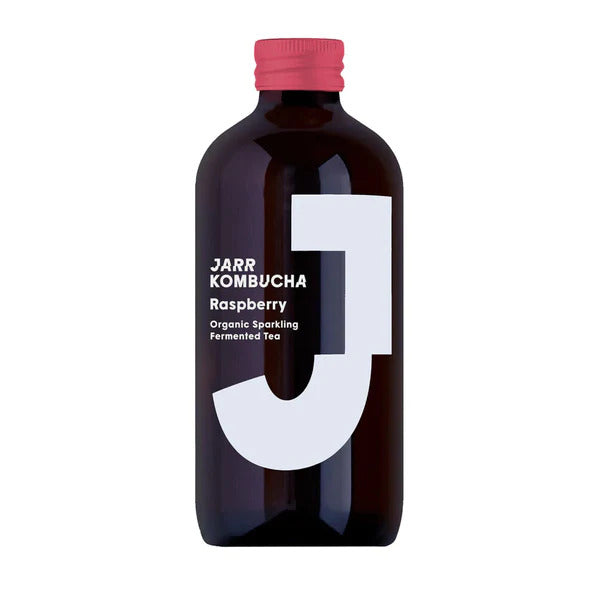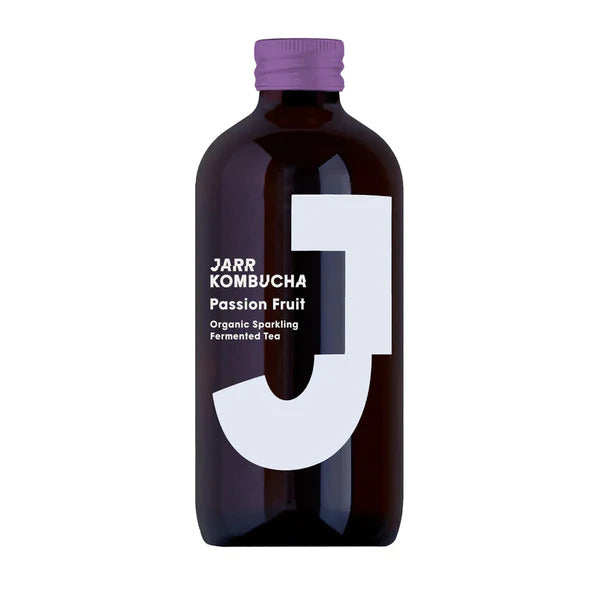 Collapsible content
Tasting notes

Taste of Summer Mixed Case Tasting Notes:


HOLOS Kombucha Sunset Hops: This kombucha showcases a perfect balance of hoppy bitterness and fruity sweetness. The aroma entices with hints of citrus and floral notes, while the taste combines the refreshing bite of hops with a subtle underlying sweetness. It's a harmonious blend that will leave you craving another sip.
HOLOS Kombucha Dark Fruit: Prepare for a burst of luscious dark fruits with every sip of this kombucha. The deep, rich flavours of blackberry, blackcurrant, and cherry create a sumptuous blend that delights the palate. The slightly tart and tangy notes add a refreshing twist, making it a truly enjoyable drinking experience.
Jarr Kombucha Original: This classic kombucha is a testament to the art of fermentation. With a perfect balance of sweet and tangy flavours, it offers a refreshing and effervescent taste. The subtle hints of apple cider vinegar and a touch of earthiness create a well-rounded profile that leaves a pleasantly crisp finish.
Jarr Kombucha Ginger: Get ready for a fiery kick with this invigorating kombucha. The bold and aromatic ginger flavours take centre stage, infusing the brew with a zesty and warming sensation. The tangy and effervescent nature of the kombucha beautifully complements the spice, creating a harmonious and refreshing blend.
Jarr Kombucha Passion Fruit: Immerse yourself in the tropical paradise of passion fruit with this kombucha. The vibrant and juicy flavours of ripe passion fruit dance on your palate, delivering a delightful burst of tanginess. Its refreshing and effervescent nature makes it a perfect summer companion.
Jarr Kombucha Raspberry: Experience the sweet and tart allure of fresh raspberries in every sip of this kombucha. The luscious berry flavours take centre stage, offering a burst of summer goodness. The bright and effervescent profile creates a refreshing drinking experience that will leave you craving more.

With the Taste of Summer Mixed Case, you can embark on a flavour-filled journey and discover the unique characteristics of each kombucha variety. Cheers to a summer filled with vibrant tastes and refreshing moments!
Food Pairings

Elevate your taste experience with the Taste of Summer Mixed Case and explore delightful food pairings that complement the flavours of each kombucha:

HOLOS Kombucha Sunset Hops: Pair this hoppy kombucha with grilled vegetable skewers, spicy Mexican cuisine, or a tangy goat cheese salad.
HOLOS Kombucha Dark Fruit: Enjoy the rich fruit flavours alongside charcuterie and cheese boards, chocolate desserts, or roasted duck.
Jarr Kombucha Original: Match the crisp and tangy notes of this kombucha with sushi rolls, light seafood dishes, or fresh garden salads.
Jarr Kombucha Ginger: Pair the fiery ginger flavours with Asian stir-fries, sushi, or spicy Thai curries for a vibrant culinary experience.
Jarr Kombucha Passion Fruit: Enhance the tropical essence with tropical fruit salads, grilled shrimp skewers, or coconut-based desserts.
Jarr Kombucha Raspberry: Embrace the sweet-tart raspberry flavours by pairing it with creamy cheesecake, summer berry salads, or tangy vinaigrette-dressed greens.

These suggested food pairings will complement the unique flavours of each kombucha variety, creating a harmonious and enjoyable dining experience.
Serving Suggestions

Discover the perfect serving suggestions for the Taste of Summer Mixed Case and elevate your enjoyment of each kombucha:

HOLOS Kombucha Sunset Hops: Serve well-chilled in a tall glass with a slice of grapefruit or a sprig of fresh mint for a refreshing summer beverage.
HOLOS Kombucha Dark Fruit: Enjoy this rich and indulgent kombucha over ice in a wine glass, garnished with a twist of orange peel to enhance its fruity flavours.
Jarr Kombucha Original: Pour into a traditional beer glass and serve chilled, allowing the flavours to develop as you savour each sip.
Jarr Kombucha Ginger: Serve in a highball glass over ice, garnished with a slice of fresh ginger or a twist of lime for an invigorating and zesty experience.
Jarr Kombucha Passion Fruit: Serve well-chilled in a stemmed glass, garnished with a wedge of fresh passion fruit or a sprig of mint for a tropical and visually appealing presentation.
Jarr Kombucha Raspberry: Serve in a flute glass for an elegant touch, allowing the vibrant raspberry flavours to shine through.

These serving suggestions will enhance the presentation and taste of each kombucha, making your tasting experience even more enjoyable.
About Dry Drinker

Dry Drinker is the UK's leading purveyor of premium alcohol-free beverages, dedicated to bringing you an exceptional selection of non-alcoholic wines, beers, and spirits. We carefully curate our range from the finest producers worldwide, ensuring that you can enjoy a sophisticated and delicious drinking experience without alcohol. Whether celebrating a special occasion or simply savouring a quiet evening at home, Dry Drinker offers a perfect alcohol-free alternative for every taste and occasion.
Disclaimer: At Dry Drinker, we take great care to ensure the accuracy of product information displayed on our website. However, product recipes may change periodically, impacting nutrition and allergen information. As a result, we advise that you always review product labels and not rely solely on the information presented on our website.
For specific advice regarding any Dry Drinker or ZeroHero™ branded products, please contact our Customer Care Team. For all other products, we recommend reaching out to the manufacturer directly.
The information provided on our website is intended for personal use only. Reproducing this information in any form without the prior consent of Dry Drinker Limited or without proper acknowledgement is strictly prohibited.
Collapsible content
Delivery & Returns

How Much is Delivery?

Enjoy free delivery on orders over £69 when placed before 5 pm.

For orders below £69, a standard delivery charge of £4.99 applies.

Most orders placed by 5 pm will typically be delivered on the next working day.

Do you deliver at the weekend?

Saturday Delivery is available for £8.99. To ensure timely dispatch, please complete your order by 5 pm on Friday, allowing enough time for picking and packing. Please note we don't ship or deliver on UK Bank Holidays.

Are there any restrictions?

Our next-day delivery is available for 99% of the UK mainland. However, some Scottish mainland postcodes may incur higher charges. Saturday delivery serves mainland England, Wales, Edinburgh, and Glasgow. Regrettably, it doesn't cover Aberdeen, the Highlands, or the following postcodes: PA, FK, DD, AD, PH, IV, KO, HS, BT, KA, and KY.

Do you make deliveries to Northern Ireland?

Certainly, we do deliver to Northern Ireland. Kindly allow 5 to 7 working days for your order to arrive.

Do you make deliveries to more remote areas of the UK?

Indeed, we deliver to the Islands and Highlands. Delivery times for these areas are based on your order's weight, and typically take 7-10 working days.

I want to make a very large order.

We regard an order as large when it consists of 20 cases or more, with each case containing 12 bottles/cans. Although next-day delivery isn't guaranteed for such orders, we'll ensure delivery within three working days from the order date.

If you need to contact us for any reason please use the contact option on our website here.

Don't forget your order number and to send us a photo.

Please check your delivery as soon as you receive it as we can't give a refund if it is more than 24 hours after delivery.

More information available here
Choosing a selection results in a full page refresh.
Opens in a new window.