Seedlip Spice 94 Distilled Non Alcoholic Spirit deserves a highball glass packed with ice, Indian tonic water and a twist of red grapefruit.
Or maybe ginger ale. Or Manuka honey and a dash of lemon juice.
Just don't forget the ice with these grown-up flavours of All Spice, cardamom, oak, lemon, grapefruit, cascarilla.
Sugar, calorie and sweetener free. With no artificial flavours and no allergens.
Tasting notes
A complex blend of aromatic, Jamaican All Spice berry and cardamom distillates with two barks and a bright citrus peel finish.
Seedlip Spice 94 and Garden 108 are served in the best cocktail bars, Michelin starred restaurants and luxury hotels around the world. Get yours from Dry Drinker.
Trusted Shops reviews
'Highly recommend this. It's got an amazing flavour'

'Very good flavour. Great substitute for alcohol'

'Delicious and refreshing alternative'
Why it's Spice 94
In 1494 Christopher Columbus discovered All Spice berries in Jamaica, which is where Seedlip source theirs.
Distillation repurposed
In the 1600s apothecaries used small copper stills to make non-alcoholic herbal remedies. The Art of Distillation, published in London 1651, documents their craft.
And, with a copy of this book and a copper still, Seedlip founder Ben set about changing the way the world drinks.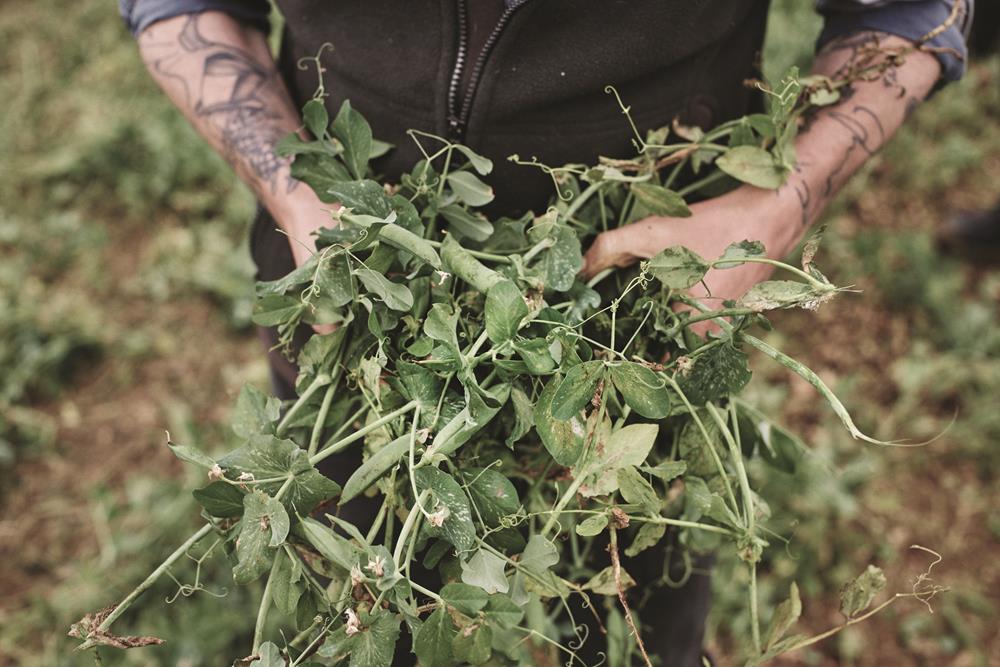 SEEDS SOWN
Over 300 years ago, it was common for physicians to distill herbal remedies using copper stills, harnessing the power of nature & alchemy to solve medical maladies. In 1651, one such physician, John French, published The Art of Distillation, documenting these non-alcoholic recipes. At that same time, a family in Lincolnshire had started farming, hand-sowing seeds using baskets called 'seedlips'.
Centuries later, Ben Branson stumbled upon John French's recipes. Ever the tinkerer, he was inspired to purchase a small copper still and experiment with distilling herbs grown in his garden at home.
After a few months' time, while dining at an upscale London restaurant, Ben ordered a non-alcoholic cocktail. To his dismay, he was served a pink, sugary drink that neither paired with the meal, nor the atmosphere.
And so began two meticulous years of perfecting the world's first distilled non-alcoholic spirit–combining Ben's farming heritage, love of nature & design, and fulfilling the need for a sophisticated non-alcoholic option.
GREEN SHOOTS
Those years resulted in the development of Seedlip's bespoke, six-week maceration, distillation, filtration, and blending process–for which each individual botanical ingredient is distilled separately, before blending. This process results in a liquid devoid of alcohol and sugar.
Ben launched Seedlip Spice 94 in London's Selfridges on November 4th, 2015. His first handmade 1,000 bottles sold out within three weeks, the second thousand in three days, and the third in 30 minutes online.
BUD TO BLOOM
The pioneering movement of offering those not drinking alcohol a sophisticated, adult option has since become a segment all its own: the ever-growing no & low alcohol category.
And since, Seedlip has been embraced by the world's best bars, restaurants, hotels and retailers across the globe. What began in a kitchen in the woods is now leading a worldwide revolution–changing the way we drink.
FIRST HARVEST
Seedlip is only four years old, and we've been humbled by the response. Two gold medals at the RHS Chelsea Flower Show, opening up additional offices in Los Angeles and Sydney, launching our most recent citrus expression, Seedlip Grove 42, publishing a Cocktail Book with Penguin, the global launch of the first-ever no & low alcohol cocktail concept (Nolo®) are just some of the many highlights thus far. We're still very much just getting started.
Ultimately, regardless of why you're not drinking, we're proud to offer you the choice of a flavorful, sophisticated, adult option.
[table id=seedlipspice /]